Healthier fuel for Your best friend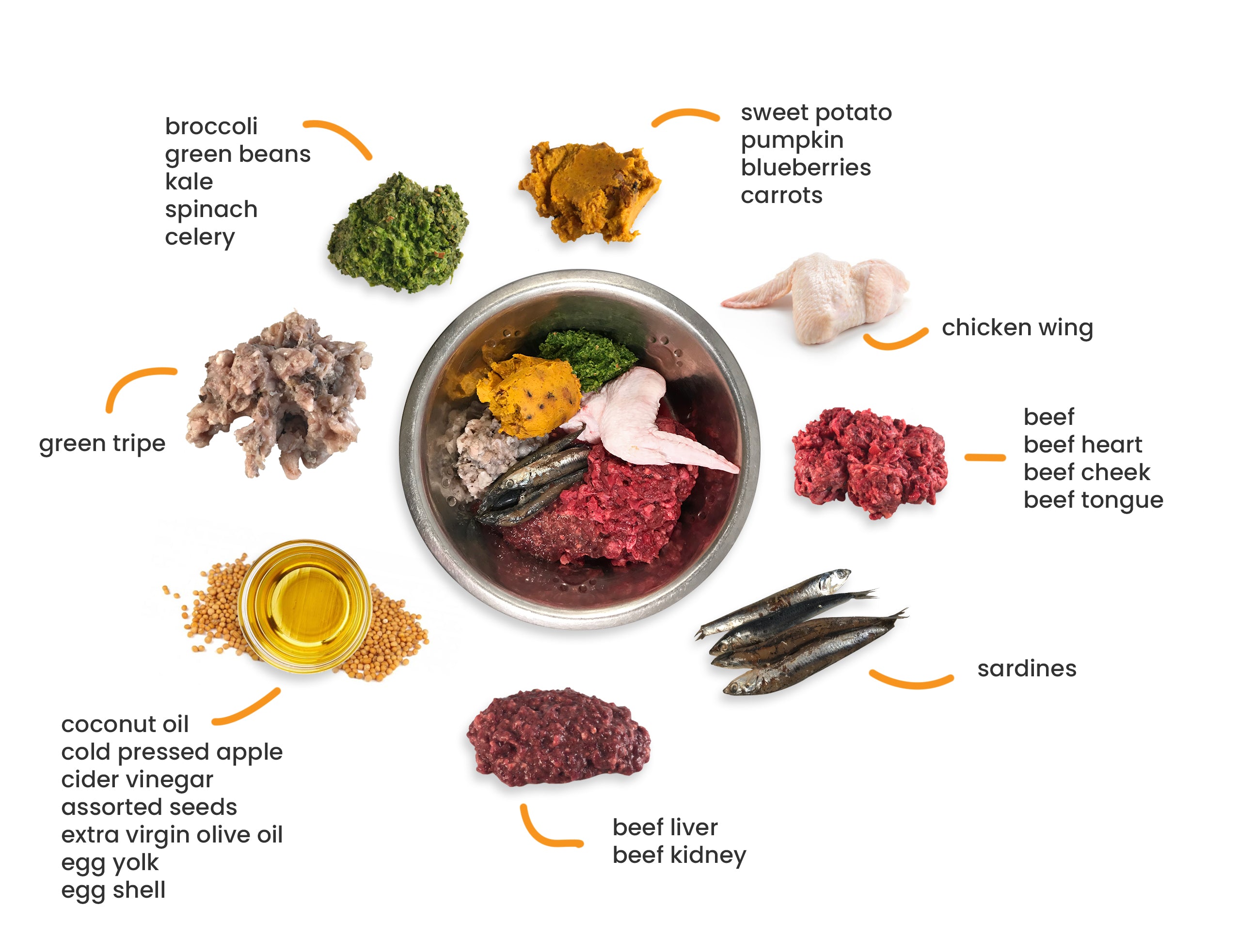 We love our dogs and believe their vitality is directly linked to the food they eat. Which is why we created RawMate - Raw dog food. Delivered!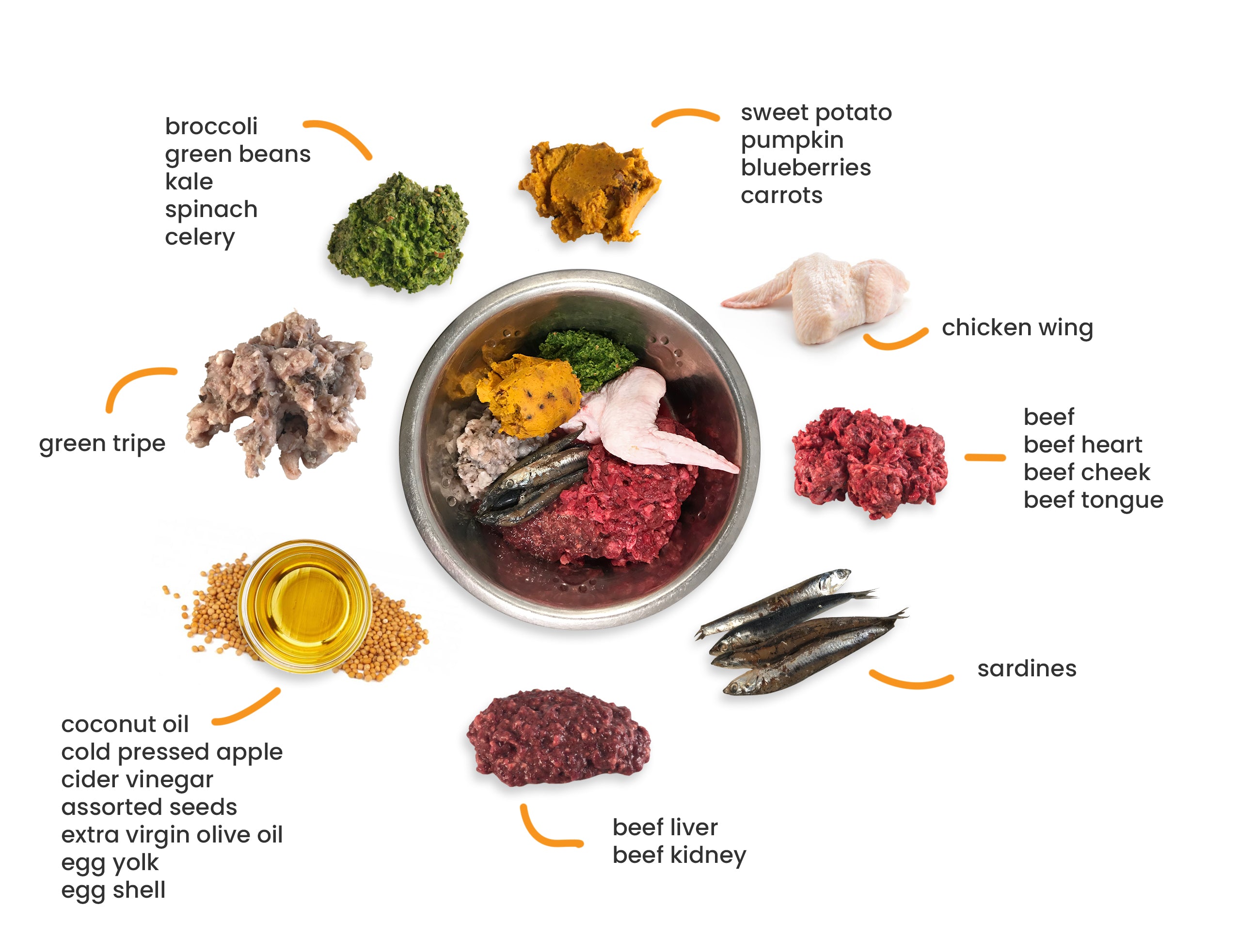 Designing the Perfect Dog Food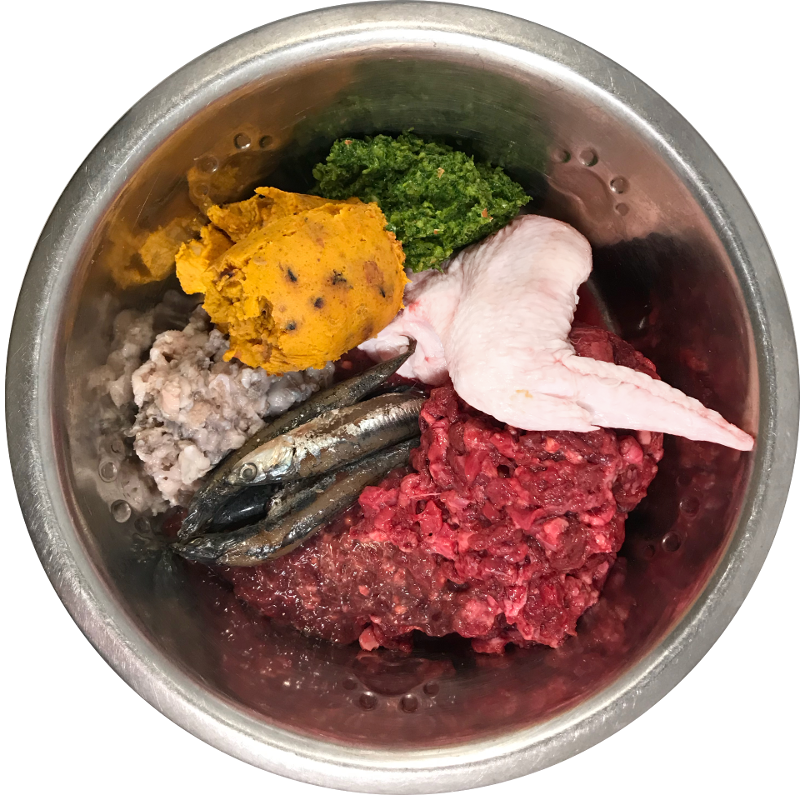 Human tested
Dogs deserve real wholesome food, just like you. Less processing and zero chemicals or preservatives. Ever!
Tailor made and ready-to-eat
Bringing ultra-convenience to Raw Dog Food. Each meal is provided for your dog's individual needs and is 100%
balanced.
Let us take care of the prep
Time poor and demand 'the best' for you dog? We Design, Dish-out & Deliver so that all your dog needs to do is Dine! Your dog will love you more on raw, mate!
How Rawmate Works

Choose
Pick a protein from our grain and preservative free menu, then enjoy some time off while we prepare paw-fection.



Plan-Prep-Deliver
Reclaim those extra hours and go play tug with fido. We dish-out our designs to
drooling doggies everywhere.

Dines
Become your dogs meal time hero by
dishing out some Rawmate to dine on. Pardon the drool.
Healthier Food, Happier Dog
Hassle-free, healthy meals
Our veterinarian formulated raw meal plans are delivered on a
convenient schedule of your choosing. Save yourself some time
and energy by having optimal canine nutrition delivered!
Small dogs start from as little as $4/day